5 Best Chicago Cocktail Bars
Need to warm up? Want to drink to a bit of jazz or mellow out along the dimly lit walls of an old fashioned speakeasy? Look no further than these excellent Chicago cocktail bars for an original take on mixed drinks as well as some unique ambiance.
The Violet Hour
A swanky cocktail lounge, a hot date spot, a perfect place to recap your travels, the Violet Hour is a lot of things.  The menu offers an extensive drink list using vodka, gin, whiskey, brandy, tequila, rum, and bitters.  The lounge concocts numerous masterful drinks as well as offering sustenance from cocktail peanuts to a delicious roasted vegetable & goat cheese crostini.  Dress is business casual.  Average cocktail: $10.
The Whistler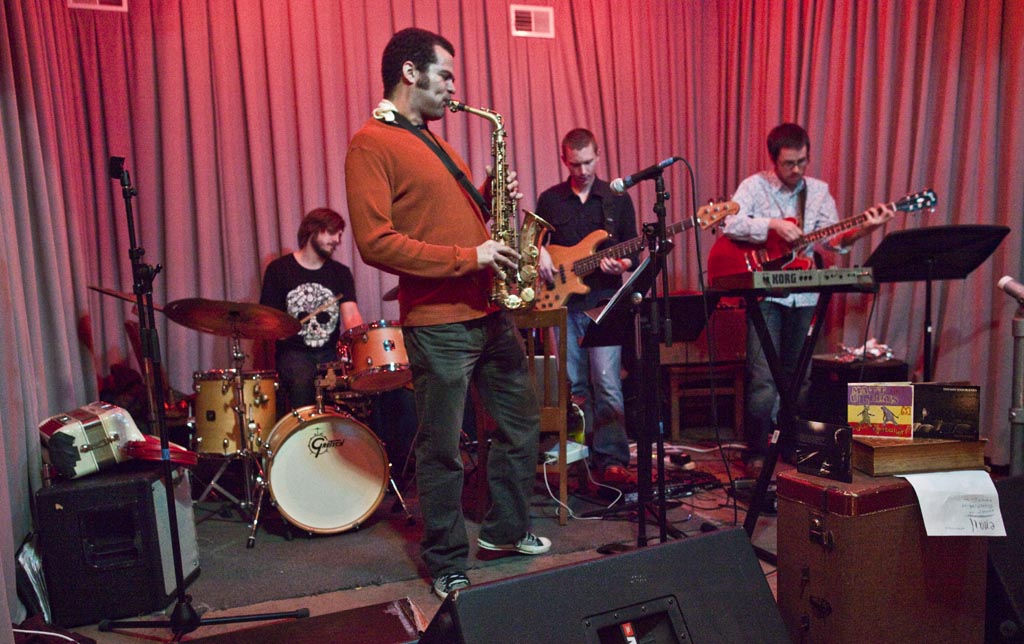 Logan Square's almost hidden lounge, The Whistler stands as a small music venue as well as one of the best cocktail bars in the entire city.  Try the Timeout Chicago award winning Autumn Sweater, a concoction made with "Letherbee Autumnal Gin, glögg, Angostura and Peychaud's bitters, and lemon. The cocktail has smoke, spice and warming notes—perfect for cold nights."  A brick-walled lounge never felt so cozy.  Average cocktail: $8.
Barrelhouse Flat
This tribute to old-fashioned speakeasies and early 1900 style swanky watering holes offers nostalgia in a glass.  Barrelhouse Flat serves over 70 different handcrafted cocktails right in our neighborhood of Lincoln Park.  Better yet, their food is something to write home about—you cant go wrong with the blue-cheese and bacon popcorn or the wonderful housemade poutine.  Average cocktail: $11.
The Signature Lounge
Care for a cocktail up in the sky? Whether it's a Manhattan up in the clouds, or an Old-Fashioned while watching the city light up at night, The Signature Lounge is a safe bet for a beautiful memory of Chicago.  The appeal doesn't lie solely with the view; the elevated bar serves a real good cocktail. We recommend The Classic Old-Fashioned. Average cocktail: $14.
Scofflaw
A friendly neighborhood joint as well as a formidable cocktail bar, Scofflaw is a must visit. Try their specialty, gin-focused cocktails like the Royal Daisy (Death's Door Gin, Combier Orange Liqueur, Lemon, Orange, Cava, Mint).  Or just show up cause it's a darn comfortable place to have a good drink.  Average cocktail: $8.