Taste the flavor of Asian culture in Chicago cuisine.  Whether its Chinese, Japanese, Korean, Vietnamese, or Thai, we have some wonderful recommendations for you.
Tank Noodle has become quite the local icon for best Vietnamese food.  In fact, they are located in the Vietnamese-influenced side of Uptown (Broadway & Argyle). "You'd swear they've got a sushi chef trapped in the kitchen, though: dishes are presented with fussy attention to color and arrangement, and rarely do vegetables, meat, or noodles seem over- or undercooked." states their website, and this rings true, just be prepared to be confronted with crowds on a weekend evening.  We recommend the Signature Pho. 
The Korean gem in the late night restaurant circuit, San Soo Gab San (Western & Berwyn Ave.) proves to be a fantastic pick for date nights & group outings.  Grill your own meat tableside and enjoy a plethora of garnish dishes to flavor your meal.  Open until 3am daily (5am weekends) this place is a terrfic option.  We recommend you try the delicious Korean beer: OB Blue.
Hanging out in Chinatown? After window shopping swing by House of Fortune (2407 S. Wentworth Ave.) as this Barak Obama approved southside eatery deliciously stands out ahead of its neighborhood competition.  We recommend having some warm Saki, traditional egg rolls, & their take on Mongolian Beef can't be beat.
Just north of the hostel in Lakeview, Joy's Noodles serves up outstanding Thai cuisine at very cheap costs.  Well-known Thai dishes like Pad Se Ewe & Drunken Noodles are served with exceptional flavor as well as quickness.  BYOB and an outdoor patio are other nice attributes.  Grab a bottle of  wine and head to 3257 N. Broadway Ave.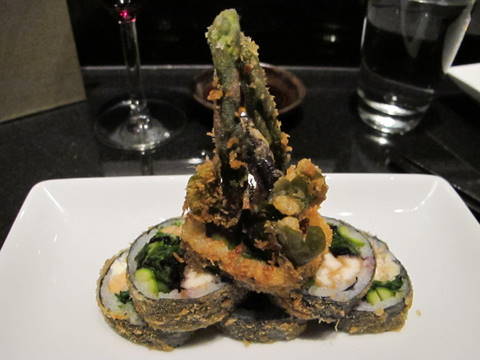 Seadog Sushi Bar might just offer the best sushi in the entire city.  Their signature maki includes some of the freshest most tasty fish we've tried.  Also, appetizers like the fried scallops and seaweed salad compliment an unforgettable meal.  Try Signature maki dishes like The Sea Monster & Triple S (sweet potato!) and venture down to vivid Wicker Park, 1500 W Division St.