Chicago Blog & Travel Guide
Nature & Outdoors
why should you bike Chicago?
- a beautiful 18 mile lakefront path.
-Chicago is ranked in the top 10 in Best American Cities for Cycling.
-we have brand new bikes for rent at the hostel.
Whether you just want to admire the myriad of parks, beaches, trails, piers, harbors, and wildlife, or utilize the lakefront path as a commuter route to downtown or the Northside; this stretch will surely impress.  It is a 5 minute bike ride from our front door.  You can also use a bike for different cycling based Chicago events: Bike The Drive 2013, and the monthly Critical Mass.
We have brand new bicycles for rent!  Manufactured by Giant, and locally built by a neighborhood bike shop, they are perfect for cruising the city.  Here are some details:
*$30.00 for a full day/ $20.00 for a half day (3 hours).
*All rentals come with a standard U-Lock.   
*Helmets are available upon request.
Behold the majestic lakefront path, an 18 mile stretch of parks, beaches, attractions, skyskrapers, and joggers & cyclists, just down the street from our hostel.  Whether you use it for biking, hiking, photographing, or a morning run, this aesthetic stretch will dazzle and not disappoint.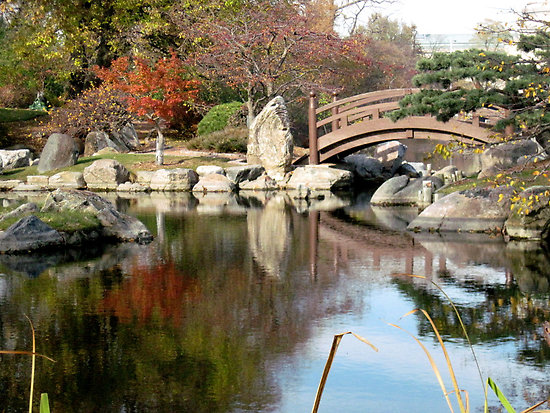 Amidst the skyscrapers, shops, eateries, & entertainment venues, Chicago has some beautiful park areas, check some of these out…
OZ PARK
Behold, a charming park modeled after The Wizard of Oz, consisting of a walking/biking path, spacious grass & garden areas, under a 10 minute walk from our hostel.
The warm weather is already sinking in, we're  geared up for Spring, you should to, as we preview these upcoming events….
Mayfest!
Get ready for Germany in Chicago kicking off May 31st-June 3rd for Chicago's 18th annual Maifest.  The event aims to cure cabin fever with beer, food and live music under giant tents in Chicago's historic Lincoln Square. Additional highlights include arts and crafts vendors, admission is FREE.  See why this event has been voted best Chicago Festival back in 2009.
 Come celebrate Chicago's proud Mexican influence in a colorful explosion of music, a parade, vendors, and authentic food.  The Cinco De Mayo Festival starts May 4th at 4pm and goes on until May 6th.  Most art enthusiasts will love the cultural display of paintings, sculptures, and canvases on display/ for sale at this annual fest.  1401 S Sacramento Dr. in the historic Pilsen neighborhood.
 Guess what?  The city of Chicago closes off scenic Lake Shore Dr. every year so we can pedal across the beautiful lakefront highway, taking advantage of the giant paved expressway, and the aesthetically pleasing sights of the skyscrapers on the right, and Lake Michigan on the other side.  Bike the Drive is a 15-30 mile non-competitive ride, and if you need a bicycle, we rent them for 30$ per day/ 20$ for half a day, right here at our hostel.
Hey party people.  Check out the renowned Belmont-Sheffield Music Festival just north of our hostel in Lakeview.  For just a $5 suggested donation you get a myriad of live performances, food & drink vendors, shopping oppurtunities and more.  The 28th annual festival kicks off Memorial Day weekend, book with us now, and celebrate.
Come see why we were voted #1 on Hostelworld.com for the month of October. In addition, Take advantage of these great events….
ZOOLIGHTS!
Lincoln Park Zoo Zoolights is back & brighter than ever.  First off, the free zoo stays open late (5-9pm), and gets decked out with a fantastic light display.  This event is free and here are the dates: Nov. 25–27 & Dec. 2–4, 9–11
Open Nightly Dec. 16–Jan. 1 (Closed Dec. 24 & 25). 
Christkindlmarket
 The Christkindlmarket is an open-air Chicago Market with a Bavarian twist.  Selling foods, beverages, arts & crafts, this place is a splendid holiday destination.  It is opened from Nov 23rd-Dec 24th & is located downtown in spacious Daley Plaza.
Division Street Holiday Fest
Want a free carriage ride? Or in the market for some great gift ideas head to Do-Division Street Holiday Fest on Dec. 3rd (11am-6pm), another great event sponsored by The Renegade Craft Fair.
Enjoy Chicago's Winter Wonderland with Ice Skating at Millennium Park.  Check out all of the details below!
Title: Ice Skating at Millennium Park
Location: Millennium Park Chicago
Link out: Click here
Description: Kicking off Chicago's winter season, the McCormick Tribune Ice Rink in Millennium Park will open on Friday, November 18, 2011 and will remain open through Sunday, March 11, 2012, weather permitting. The rink, now in its eleventh season, draws more than 100,000 skaters annually and is free and open to the public. Skate rental is available for $10. The ice rink is located on Michigan Avenue between Washington and Madison streets.
Regular Hours for the season are as follows:
Mondays through Thursdays: 12 p.m. — 8 p.m.
Fridays: 12 p.m. — 10 p.m.
Saturdays (through Dec.17): 10 a.m. — 10 p.m.
Saturdays (beginning Jan. 7): 10 a.m. — 9 p.m.
Sundays: 10 a.m. — 9 p.m.
Holiday Hours:
Thursday, November 24 (Thanksgiving): 10 a.m. — 4 p.m.
Saturday, December 24: 10 a.m. — 6 p.m.
Sunday, December 25: 10 a.m. — 4 p.m.
Saturday, December 31: 10 a.m. — 8 p.m.
Sunday, January 1: 12 p.m. — 9 p.m.
Start Date: 2011-11-18
End Date: 2012-03-11
Explore Chicago with a hop on/hop off trolley tour.  You are free to get on & off the bus during its 13 mile route to eat, shop, & see all the Second City's sights.  See the front desk for details on a discounted rate.
Here's some alternative ideas off the tourist's radar… 
Agility. Speed. Strength. None of these qualities will be of any use in the highly-competitive world of WhirlyBall. Although it combines lacrosse, hockey and basketball with bumper cars, WhirlyBall has caused great athletes of every stripe to laugh and holler their way to a crushing defeat. Check out Whirlyball at 1880 W. Fullerton Ave.
As we are within walking distance to the lake, this summer is the season where you need to be LAKESIDE, whether at a beach, on the bike/running path….or how about dining……..?
Check out The Dock at Montrose Beach & their menu that boasts beachside compliments like kobe burgers, fish tacos, & tuna ceviche.  Better yet, The Dock is newly revamped and now features a liquor license with about 20 different beers to choose from.  This lakeside eatery is located north of Lincoln Park at Montrose & the lakefront.
Summer is upon us and Chicago is the place to be, here are some popular fests to experience this month…
Green City Music Fest
is coming on the popular weekend of June 25th.  With well-known acts like
The Thermals
,
Yo La Tengo
, and
Les Savy Fav
, as well as food vendors and a small $5 admission fee, this festival is a good idea for anyone wanting to see the city as well as the hip neighborhood of Wicker Park.
Check out Taste of Randolph St.…why because? Well, this fest focuses on the culinary creations of some of Chicago's great restaurants surrounding the area.  Good music, good food, and a good neighborhood…June 17th is the kickoff date…900 W. Randolph St.