Chicago Blog & Travel Guide
Sports
It's April, and we are headed in to our baseball season.  Check out the historic atmosphere of Wrigley Field, just a 25 minute walk/ 10 minute train or bus ride from our hostel.  Or, check out the friendly southside confines of U.S. Cellular Field, just a short train ride to Sox/35th.
*Whether you choose to see the Chicago Cubs or the Chicago White Sox, we like to tell our guests to check www.stubhub.com for potential deals on tickets. This website is also perfect for scoring last minute deals on seats, and use our free printer to print your tickets! 
We still have a good fraction of warm weather left in the Windy City, what better summer pastime than to catch a ball game?
Northside pride. Experience the friendly confines of Wrigley Field.  The lively neighborhood and the historic ballpark are a 25 minute walk or a 15 minute bus/train ride from our front door.  Whether it's for a day game or northside nightlife.
 Bask in the revelry of your favorite team & see why this pub always seems to make the Best Football Bar Lists of North America.  The highly-rated Globe Pub has become well-known not only for being soccercentric but for its exceptional service, immense & cultured beer selection, & ambience.  1934 w. Irving Park Rd.
Beer, it's here. . .

We're here to put the myth of terrible AMERICAN beer to rest. Chicago offers many great home-grown breweries and best off all, they're all over the city!  If you're heading out to enjoy the many wonderful neighborhoods of Chicago; we would suggest hitting up these great AMERICAN CHICAGO breweries!
Goose Island is perhaps the best well know Chicago beer with brews such as: 312, Honkers Ale and the Green Line.  When the first Goose Island Brewpub opened its doors in 1988, domestic, mass-produced beer was deeply ingrained in Midwestern culture. The craft beer industry was still in its infancy, with only a handful of brewpubs in existence in the Midwest. In his travels across Europe, beer-lover John Hall had enjoyed a distinctive local brew in each region he visited. Hall was convinced that Midwesterners could produce beers as good or better than those he'd tasted in his travels. Living on the shore of the largest system of fresh water on the planet Earth, in a city with rapidly evolving tastes – John decided that his hometown, Chicago, would be the ideal place to do just that.

Today, Goose Island continues to brew an innovative selection of over 50 craft beers at the brewpub, the best of which are then bottled at our Fulton Street brewery. Goose Island beers are now enjoyed in 26 states and Europe.

Goose Island is located at:

1800 North Clybourn
Chicago, IL 60614
(312) 915.0071

Brew Tours are also available:

A Goose Island brewer will lead you on a tour of our brewery– where it all began in 1988! Tours also include a tasting of 6 of our current beer selections and a souvenir pint glass!

Saturdays at 12:30pm, 2pm and 3:30pm
Sundays at 1:30pm, 3pm, and 4:30pm
Duration: 60-90 minutes
Looking to head a bit north to Andersonville?  A must stop in this historically Swedish neighborhood is Metropolitan Brewing.  They're know for beers with industrial influence such as Krankshaft, Dynamo and the Flywheel.  Metropolitan's sole focus is on the production and packaging of Metro Beer…so you won't find a store, pub or restaurant.  Don't be too sad, they do offer some brewery tours which are a ton of fun, and reasonably priced.

Metropolitan is located at:

5121 N. Ravenswood
Chicago, IL 60640


Find a list of places where you can purchase and drink Metropolitan:

Find out information on the Brewery Tours
Hanging out in Andersonville a little bit more?  After checking out the brew tour at Metropolitan, head on over to Half Acre.  Half Acre Beer Company began in 2006 with no experience and loads of optimism.  Since then, they've come a long way and have had the chance to expand their skills and grow their brewing company. On August 10, 2011 they purchased their building and cemented their place in the mix of it all. At Half Acre Beer Company, they brew beers they want to see made,  and encourage the interesting experiences the beer ride has to offer.

Half Acre doesn't serve food, but their three pillar beers are: Gossamer, Daisey Cutter and Over Ale.  The awesome thing is though, you can buy 4 pack cans, growlers and kegs directly from them at their brewery store.

Brewery Store Location:

4257 N. Lincoln Ave
Chicago, IL 60618
(773) 248-4038

Half Acre Tours:

Time: 1:00pm
Day: Every Saturday, except major holidays
Cost: $10. Cash only. This gets you a Half Acre pint glass & sampling during the tour.
Tour participants must be 21 or older with identification. No one under 21 is permitted without a parent.
All tour goers must form a line outside the brewery.  First come, first serve.
Groups are 6o people maximum.  If you're number 61, then you're out of luck…but you can go into the store and sample some beer
 

After spending your afternoon in Andersonville at Half Acre and Metropolitan…head on down to a great spot in Logan Square called Revolution Brewing Company.  Revolution is both a brewery, restaurant and bar…and is a favorite of Mat and Jason the managers of Chicago Getaway Hostel.  The owner spent a few years working for Goose Island Brewery and opened a bar called the Handlebar.  Revolution started in the late 2000′s and has been a huge success ever since.  We'd suggest eating their Beer Cheese Soup…it's honestly one of the best things you'll put into your mouth.  Wash it down with some Bottom Up Wit…a refreshing Belgian-style wheat and….. If you're heading back to the hostel right after… don't forget to bring some food for the desk staff..they'll appreciate it immensely!

Brew Pub Location:

2323 N. Milwaukee Avenue
Chicago, IL 60647
(773) 227-BREW

Where else can I drink Revolution Brewing?

Check out the LIST!



After spending your day drinking at Revolution, Half Acre, Goose Island and Metropolitan…close it out at Haymarket Pub and Brewery…located right off the #8 Halsted bus…and easily accessible getting back to Chicago  Getaway Hostel!  Haymarket is new to the Chicago scene, but has had a huge impact on Chicago's brewery scene.  Haymarket specializes in classic Belgian and contemporary American beer styles and their space is trendy, comfortable and vintage.  Haymarket is ideal for watching sporting events and is located fairly close to the United Center (da' Bulls and Blackhawks.)

Brew Pub Location:

737 W. Randolph St
Chicago, IL 60661
(312) 638-0700

Other Breweries we Like!
Works Cited "Clybourn Location." Goose Island. Web. 20 Jan. 2012. <http://www.gooseisland.com/pages/clybourn_brewpub/65.php>. "Company History." Goose Island. Web. 20 Jan. 2012. <http://www.gooseisland.com/pages/company_history/110.php>. Haymarket Pub & Brewery – Chicago's Best Brewpub – Haymarket Pub & Brewery. Web. 20 Jan. 2012. <http://haymarketbrewing.com/>. Home | Revolution Brewing. Web. 20 Jan. 2012. <http://revbrew.com/>. "How Half Acre Beer Got Here." Half Acre Beer Company | Chicago, IL. Web. 20 Jan. 2012. <http://halfacrebeer.com/story.html>. Metropolitan Brewing | Chicago, IL. Web. 20 Jan. 2012. <http://www.metrobrewing.com/main/index.html>.
Greetings sports fans in Chicago.  As the NBA announces that the delayed season will finally get started on December 25th, we will be anxiously awaiting the regular season schedule…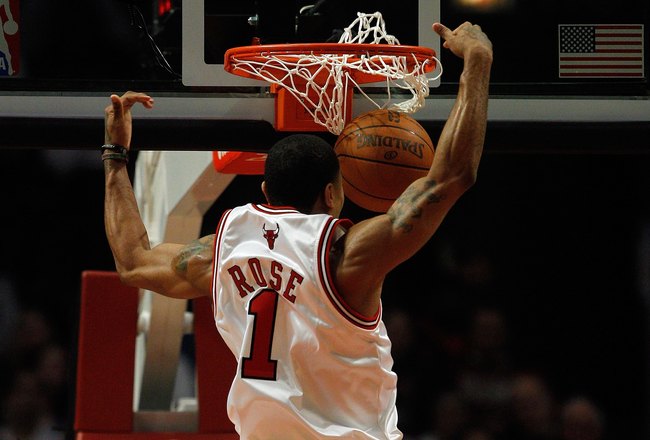 Wow…but we don't have to wait until Christmas for the return of The Bulls or the glory of The United Center, The Chicago Blackhawks have many thrilling home games left & tickets are often cheaply purchased by just browsing stubhub.com…(hint hint).
Chicago Cubs vs. Chicago White Sox don't miss the rivalry & action of the infamous Crosstown Classic.   Tickets start around $35.oo & the games @ U.S. Cellular Field are June 20th, 21st, & 22nd.  The games at Wrigley Field are on July 1st, 2nd, & 3rd.  You may find cheaper tickets on Stub Hub or buying them from Ticketmaster.  Either way, don't miss the heated rivalry!
Mark your calendars for February 6th and watch THE BIG GAME with us at the Chicago Getaway Hostel. BYOB with free snacks and stuff.
The sports season is upon us.  Professional hockey and basketball seasons have respectfully started, players & fans are preparing for the exciting seasons.  Grab your gear, get your tickets, and book your room with us.
On 10-10-10, The Chicago Marathon begins again.  It is one of the 5 Major World Marathons.  This 26.2 mile race includes 20 aid stations, a start location in beautiful Grant Park, a pasta dinner, and the potential for a huge personal accomplishment.  If you are looking for an inexpensive & comfortable place to stay after a grueling marathon, The Chicago Getaway Hostel invites you to stay with us, brave runner.  Take advantage of our low rates, awesome amenities, and premier location.
But wait!  We are also offering a complimentary pasta dinner to all guests staying at the hostel over Marathon Weekend.  Yes!  That's free homeade potentially divine dinner served up by our staff Oct. 9th, 7-9pm.  Join us!
Whether your break falls in early or late March, there's a trillion and ten things to do in Chicago.  Instead of listing a trillion ideas for your Chicago excursion, here are a few worthwhile stops we think you should make…
If your vacation coincides with St. Patrick's Day on March 14th, we advise you to check out the Chicago River being dyed a vibrant green that day.  This occasion is followed by the annual parade that rolls through the downtown area and consists of heavy amounts of floats, shamrocks, acrobats, and drunken hecklers of all shapes & sizes.   Admission is free. Read more