Chicago Blog & Travel Guide
The Hostel
St. Patrick's Day Chicago 2013.
On March 17th, all guests of the hostel are invited to meet in the lobby at 8am as we go see the river dyed green and enjoy a few beers. Then we head down to see the St. Paddy's Day Parade and enjoy a few more drinks.  Want to sleep in, take a nap or lose us in the crowd? That's fine!  Meet back in the lobby at 2.30pm for an afternoon of pub crawling as we drink our way through the lovely Irish pubs of Lincoln Park.
Super Bowl XLVII, anyone??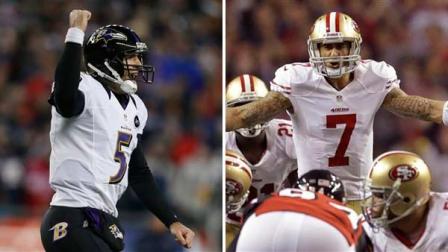 Watch the BIG GAME at our third annual Super Bowl Party, come watch the thrills, meet some fellow travelers, and take part in another epic battle for the title…
When: February 3rd, 5:30pm.
Where: The Hostel (common areas: tv lounge/lobby).
What: BYOB, We supply the food & snacks for the game, just bring yourself and your favorite beverage.
Get out your party shoes & bring in the New Year with us as we kick off our 2nd annual NYE Bash, Dec. 31st 9pm-1am…
 Details:
***DJ, Food, Drinks, Balloon Drop, Lights & Music.
*$10 for Food & Beer.
*$3 per Mixed Drink.
**Book online or call us at 773.929.5380 anytime with any questions!**
Affordability.  Comfort.  Location.  Friendship.  Some of the essential things you need in a second home.  We provide all of the necessary amenities for your Chicago stay while you further your education: free wifi/computer terminals, easy transportation, fun events, free breakfast, fellow students, a beautiful environment, all in one of Chicago's best neighborhoods.
 Discounted rates:  As a student studying in Chicago, you qualify for rates as low as $30-$79 per night depending on your desired accommodation.  In addition,  any eligible student who stays 30+ nights receives a tax break and is only taxed 4.5% as opposed to 16.4%.  Fill out an extended stay request form and choose a private room that's right for you.
1.  In 1900 Chicago successfully completed a massive and highly innovative engineering project- reversing the flow of the Chicago River so that it emptied into the Mississippi River instead of Lake Michigan.  Also, the Chicago River is dyed green every year to celebrate St. Patrick's Day.
You are practical with your $$$, you are already booking with our affordable hostel.  Here are a few additional money saving tips amidst your travels…. 
1. Check out groupon.com. This site is springing with super deals & its popularity is ever-growing.  They also have the newly featured Now! Deals where you can get an immediate discount on restaurants, bars, attractions & much more.  This is an excellent way to plan ahead and save.
We would like to take this moment to thank all of our past, present, and future guests for their wonderful support as we were recently ranked #4 WORLDWIDE as Best Extra Large Hostel by Hostelworld.com.
*We have also been nominated for an award of excellency at hostelbookers.com which will be out soon, so if you haven't experienced our superior accommodations and brilliant staff, come see what you're missing…
.
Don't forget to find us on:
Introducing Millenium Park/Christkindlmarket Expeditions…
Every Sunday, join us in the lobby at 12pm as we head downtown to browse the seasonal Christkindlmarket and partake in the majestic Millenium Park Ice Skating rink.  It is $10 to skate, and guests must provide their own transportation fare. 
Looking for Winter Student Housing?  Look no further!
**These special student rates are available from October through March**
Coming to Chicago to study and need an inexpensive, comfortable, youthful, and vibrant place to stay?  Chicago Getaway Hostel offers special student pricing for 20 and 30 day stays.  This applies to students studying in Chicago and who can provide documentation showing their registration in a Chicago educational institution.
Come experience an integral part of being a great hostel…partake in our social events & have a blast with us…
LIVE MUSIC MONDAYS:
Our Blues Bar Outing is always popular & still running strong.  Live Chicago Blues at historic Kingston Mines,  the best part: we get you in for FREE, all you have to do is pay for drinks and/or food and enjoy the music…Meet in the lobby at 8:45 on a Monday.