Chicago Blog & Travel Guide
Things to Do
St. Patrick's Day Chicago 2013.
On March 17th, all guests of the hostel are invited to meet in the lobby at 8am as we go see the river dyed green and enjoy a few beers. Then we head down to see the St. Paddy's Day Parade and enjoy a few more drinks.  Want to sleep in, take a nap or lose us in the crowd? That's fine!  Meet back in the lobby at 2.30pm for an afternoon of pub crawling as we drink our way through the lovely Irish pubs of Lincoln Park.
Looking for an original place to grab a cup of great coffee, and take in the Chicago atmosphere?  Look no further than any of these quirky cafes….
The Wormhole.
Wicker Park's strange cafe, The Wormhole is oddly accommodating.  This review sums it up best: "my favorite coffee shop in the city 'cuz: drinks are perfect – cookies are slammin, tables and lighting are perfect for my nerd sessions, lots of 80s paraphernalia – including a delorian (Back to the Future car) and nintendo, actually open later unlike most coffee shops in this city." 1462 N Milwaukee Ave.
Experience the unique urban setting Chicago offers its visitors.  Architecture enthusiast or not, you will be enthralled by the city's vast construct….
Frank Lloyd Wright's influence is a key component in discovering Chicago. Whether its visiting the masterfully constructed Robie House or the immense Rookery Building, you will see why Wright's designs are deemed "cornerstones of modernism" within architecture.  Tours range anywhere from free to $30 per person.
The legendary blend of thick crust, melted cheese, and gourmet sauce on top is displayed as one of many reasons Chicago is famous…..we give you pizza recommendations….
Lou Malnati's.
One of the top contenders for Chicago pizza happens to be our staff pick for #1, Lou Malnati's does everything right when it comes to savory pies adding their signature buttery crust that keeps competitors at bay.  Better yet, we have a neighborhood location that's less than a 10 minute walk from our front door, 958 W. Wrightwood Ave.  Price for 12″ one topping: $15.60.
Super Bowl XLVII, anyone??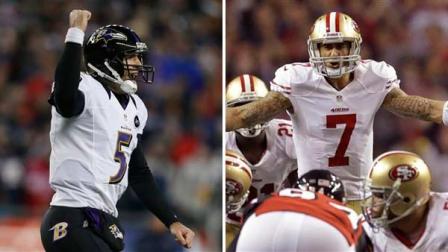 Watch the BIG GAME at our third annual Super Bowl Party, come watch the thrills, meet some fellow travelers, and take part in another epic battle for the title…
When: February 3rd, 5:30pm.
Where: The Hostel (common areas: tv lounge/lobby).
What: BYOB, We supply the food & snacks for the game, just bring yourself and your favorite beverage.
Chicago knows burgers, hot dogs, pizza, but we also have some great spots that leave out the meat, here are our picks for vegetarian options…
Hip decor meets vegan deliciousness at Karyn's on Green.  Whether it's their wonderful butternut squash soup or jerry's pizza (paper thin crust, wild mushrooms, vegan cheese, fresh basil & garlic), this place does not disappoint.  They warn that their honey is not vegan but obtained from local beekeepers…like that's a bad thing.  130 S. Green St. in the West Loop.  Average plate- $11.
Sure, drinking a few good beers is fun, but hit up one of these special spots for a masterfully made cocktail….
the violet hour.
You deserve a fancy cocktail.  At the Violet Hour, a specially designed mixed drink is waiting for you, their menu consisting of just about 40 drinks,  is designed to "wow" even the most pretentious cocktail connoisseur.  Specialty ingredients like green chartreuse, rose water, creme de cocoa really make the drinks. Try and drop by earlier as the place does fill up.  Dress formally and expect to pay around $12 per drink. 1520 N. Damen ave.
In the mood for a few cocktails along with a film or two? Check out these places that allow alcohol with a side of visual stimulation…
Just a short trip from our hostel, The Vic Theater's Brew and View offers cheap admissions, $3 beers Monday-Wednesday, and a quick survey you can fill out to get buy one/get one free admission.  They do not allow outside food or drink, but they have a menu that includes: hot dogs, pizza, beer, and well drinks.  Catch a flick here at 3145 N Sheffield ave around the corner from the Belmont Red & Brown Line.
Get out your party shoes & bring in the New Year with us as we kick off our 2nd annual NYE Bash, Dec. 31st 9pm-1am…
 Details:
***DJ, Food, Drinks, Balloon Drop, Lights & Music.
*$10 for Food & Beer.
*$3 per Mixed Drink.
**Book online or call us at 773.929.5380 anytime with any questions!**
Need an original holiday gift idea?  Curious about local urban art?  Check some of these local artist run shops…
Sometimes messy is good.  Paperish Mess displays a medley of locally crafted items from colorful prints to flashy flasks, original Chicago memoribilia to hand crafted candles.  Located at 1955 W Chicago Ave in the heart of serene Ukranian Village this shop epitomizes local art with a dinstinctively creative flare.  Drop in and say hi to the owners Lisa & Sean and their adorable shop cat, Mishka.