Chicago Blog & Travel Guide
Things to Do
Hey music enthusiasts, the colossal annual indy festival: Pitchfork is nearly upon us, check us out for some of the lowest rates & best atmospheres for Chicago festival accommodations book with us right here… 
Behold Chicago's great BBQ joints, the sunshine is here, get a delicously flavorful experience at any of these highly recommended locations: 
 Chicago Q offers a great fusion of Southern hospitality & savory grilled entrees.  We recommend the BBq Flight (kobe brisket, pulled pork, & pulled chicken) to get a great taste of what this place is about.  1160 N. Dearborn St. in Chicago's Gold Coast.
Take a trip to Chicago & visit any of these popular festivals…
Grant Park hosts the FREE 29th Annual Chicago Blues Festival.  The festival kicks off Friday June 8th at 11am and runs until June 10th, expect food & beverage vendors as well as a vast array of excellent blues musicians.
Whether it's a festival, music event, market or park, our city captivates travelers in the Spring/Summer months…
Free Music Mondays is back.  The infamous downtown sound project kicks off May 28th at 6:30pm.  Bring a blanket, a bottle of wine, and maybe some snacks to this FREE EVENT every Monday evening until August 26th in spacious Millenium Park.
Chicago Getaway Hostel has more excellent discounts on major Chicago attractions for you, available at our front desk anytime!
The SkyDeck
The Sky Deck @ Willis Tower=$14.00 (normally $17.50,  save 20%)
laugh (definition):
(verb) to express mirth, pleasure, derision, or nervousness with an audible, vocal expulsion of air from the lungs that can range from a loud burst of sound to a series of quiet chuckles and is usually accompanied by characteristic facial and bodily movements.
In the mood for laughter? Check out any of these great Chicago venues…
Never heard of Secondy City? Ha, yes you have. The classic improv place packs the seats & delivers laughs to the masses.  This is the establishment that put both sketch and improvised comedy on the map while launching the careers of many distinguished comics including Bill Murray, Tina Fey, Chris Farley, John Belushi, Joan Rivers, Stephen Colbert and Steve Carell.  1616 N. Wells Street.
1.  In 1900 Chicago successfully completed a massive and highly innovative engineering project- reversing the flow of the Chicago River so that it emptied into the Mississippi River instead of Lake Michigan.  Also, the Chicago River is dyed green every year to celebrate St. Patrick's Day.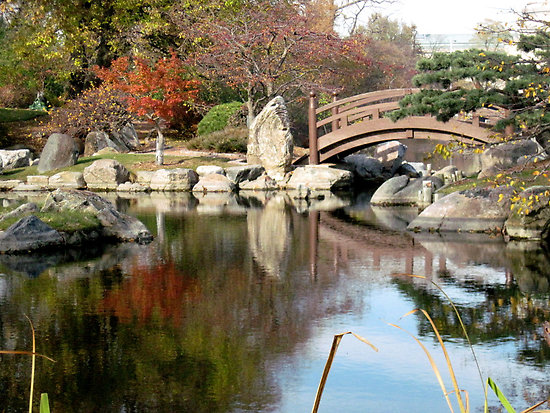 Amidst the skyscrapers, shops, eateries, & entertainment venues, Chicago has some beautiful park areas, check some of these out…
OZ PARK
Behold, a charming park modeled after The Wizard of Oz, consisting of a walking/biking path, spacious grass & garden areas, under a 10 minute walk from our hostel.
Whether you want to walk, take a boat, or experience a thematic bus ride, these tours come highly recommended…
FOOD TOURS:
Tease your taste buds with the Chicago Food Planet & their popular Near North Food Tour.  This tour captures Chicago's knack for ethnic cuisine, as there are 3 different neighborhood tours to choose from, you also learn a lot about the city's architecture as well.  A perfect blend of learning about Chiacgo's diverse neighborhoods and tasting great food. $45 per person.
The warm weather is already sinking in, we're  geared up for Spring, you should to, as we preview these upcoming events….
Mayfest!
Get ready for Germany in Chicago kicking off May 31st-June 3rd for Chicago's 18th annual Maifest.  The event aims to cure cabin fever with beer, food and live music under giant tents in Chicago's historic Lincoln Square. Additional highlights include arts and crafts vendors, admission is FREE.  See why this event has been voted best Chicago Festival back in 2009.
 Come celebrate Chicago's proud Mexican influence in a colorful explosion of music, a parade, vendors, and authentic food.  The Cinco De Mayo Festival starts May 4th at 4pm and goes on until May 6th.  Most art enthusiasts will love the cultural display of paintings, sculptures, and canvases on display/ for sale at this annual fest.  1401 S Sacramento Dr. in the historic Pilsen neighborhood.
 Guess what?  The city of Chicago closes off scenic Lake Shore Dr. every year so we can pedal across the beautiful lakefront highway, taking advantage of the giant paved expressway, and the aesthetically pleasing sights of the skyscrapers on the right, and Lake Michigan on the other side.  Bike the Drive is a 15-30 mile non-competitive ride, and if you need a bicycle, we rent them for 30$ per day/ 20$ for half a day, right here at our hostel.
Hey party people.  Check out the renowned Belmont-Sheffield Music Festival just north of our hostel in Lakeview.  For just a $5 suggested donation you get a myriad of live performances, food & drink vendors, shopping oppurtunities and more.  The 28th annual festival kicks off Memorial Day weekend, book with us now, and celebrate.