Chicago Blog & Travel Guide
Travel Tips
-Stop by are front desk anytime, and take advantage of our cheap ticket prices:
*Art Institute of Chicago.
See the Art Institute of Chicago with an all-inclusive pass for only $23.  This gives you unlimited access to the museum, including the brand new Picasso and Chicago special exhibit, and the world renowned Modern Wing.  Plus, an added bonus: You don't have to wait in any ticket lines!  Grab a pass and head to 111 S. Michigan Ave.
Benefit from travel alternatives that ease your budget, and allow you to spend money on seeing new sites….
-TRAIN TRAVEL-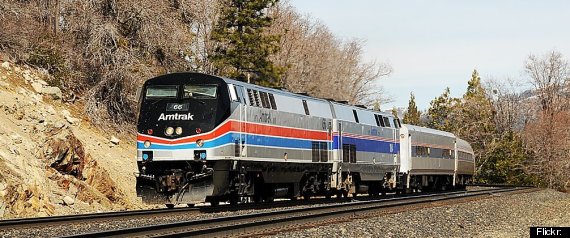 Train travel can be both affordable & exciting;  allowing you to travel relatively quick, but also adding a picturesque setting to your commute.  Amtrak coupons are avalaible from a variety of links, those from railservice.com prove legit and easy to apply to your ticket charge.  Trains travel to Chicago's Union Station in the dowtown area. 225 S. Canal St.
Need an original holiday gift idea?  Curious about local urban art?  Check some of these local artist run shops…
Sometimes messy is good.  Paperish Mess displays a medley of locally crafted items from colorful prints to flashy flasks, original Chicago memoribilia to hand crafted candles.  Located at 1955 W Chicago Ave in the heart of serene Ukranian Village this shop epitomizes local art with a dinstinctively creative flare.  Drop in and say hi to the owners Lisa & Sean and their adorable shop cat, Mishka.
Relocating to the Windy City? We have some tips for your itinerary…
1. Apartment searching.  Sure, Craigslist can be helpful, but how about searching a more apartment-orientated site? Both Domu & Apartment Finder allow you to search by neighborhood and provide an easy outlet for discovering your perfect living space.  Also, Reside Living is a fantastic rental option with apartments in all the best Chicago neighborhoods, they oversee Chicago Getaway Hostel, and do a great job with all their properties.
Chicago Getaway Hostel has more excellent discounts on major Chicago attractions for you, available at our front desk anytime!
The SkyDeck
The Sky Deck @ Willis Tower=$14.00 (normally $17.50,  save 20%)
1.  In 1900 Chicago successfully completed a massive and highly innovative engineering project- reversing the flow of the Chicago River so that it emptied into the Mississippi River instead of Lake Michigan.  Also, the Chicago River is dyed green every year to celebrate St. Patrick's Day.
You are practical with your $$$, you are already booking with our affordable hostel.  Here are a few additional money saving tips amidst your travels…. 
1. Check out groupon.com. This site is springing with super deals & its popularity is ever-growing.  They also have the newly featured Now! Deals where you can get an immediate discount on restaurants, bars, attractions & much more.  This is an excellent way to plan ahead and save.
Chicago has a rich history of gangsters.  Here at the Chicago Getaway Hostel, we know this and can recommend some really cool historic sites & tours….
!! BRACE YOURSELF !!
Let us help you prepare . . .
As you know Chicago is gearing up for a severe weather storm.  24″ of snow are possible. . . and we urge you to follow a few tips to stay safe in this potentially hazardous snow storm
Stock up on beverages and food at the Lincoln Park Market
TIPS:
Stay away from drivers who cannot drive in the summer let alone a BLIZZARD!
Wear protective gear, IE: Jacket, Gloves, 180′s or ear muffs- perhaps some snow pants? (helmets don't count)
Keep a shovel in your car, well that is if you have a car
Call all of your loved ones, let them know you're in the ONE ALL, END ALL blizzard of Chicago!
Make a quick trip to the Lincoln Park Market to grab some staples.  Food that is.
Stock up on adult beverages, you're going to be locked up for quite some time.
Jokes aside:
Dress warmly

Make sure you have food for the day

Make sure your car isn't parked in a "snow zone"

Make necessary travel arrangements and modifications

Extend your stay at the Chicago Getaway Hostel

Stay away from Lake Michigan, waves in excess of 25 feet expected

Take the CTA whenever possible
1967 Blizzard: Early in the storm a CTA bus is towed after getting stuck on Michigan Avenue 
at Walton Street in Chicago.

Visit the CTA at www.transitchicago.com–for up to date travel delays and information
Visit the Department of Aviation- up to date travel information and delays
How Does the storm measure up?!
Groundhog Day Blizzard of 2011 could rank as one of Chicago's top 5 snowstorms
1) 23.0″   1967  January 26-27
2) 21.6″   1999  January 1-3
3) 19.2″   1930  March 25-26
4) 18.8″   1979  January 13-14
5) 16.2″    1931  March 7-8
?)             2011 February 1-2
Christmas Day Recommendations- hostel/style
for
Christmas Day- December 25, 2010

Food, what could be more important?
Select Cut Steakhouse- (773) 244-1500 – Open from Noon-10pm, see their MENU

Take #8 Halsted Bus from Halsted and Fullerton & exit at Halsted & Diversey- it's on the west side of the street


Rollapalooza (contemporary sushi)- (773) 281-6400 – Open from 2pm-Midnight, see their MENU

Take # 8 Halsted Bus from Halsted and Fullerton & exit at Halsted and Buckingham- it's on the west side of the street


Nori Sushi

- (773) 904-1000- Open from 11am-1opm- see their MENU

Take the Brown Line at Fullerton towards Kimball to the Brown Line stop at Diversey, restaurant is right there!

Chen's Chinese and Sushi- (773) 549-9100 – Open from 4pm-Midnight- see their MENU

Take the #22 Clark bus north and exit at Cornelia, Chen's is on the west side of the street


Fiesta Mexicana

- (773) 348-4144 – Open from 10 am to 1:30am – see their MENU

Walk 4 blocks- Arlington to Orchard- (LEFT), to Fullerton (Right)- Follow Lincoln to 2423 on the right side just past CVS Pharmacy.

Four Farthings

- (773) 935-2060- CALL FOR HOURS – see their MENU

Walk 5 blocks- Arlington to Geneva Terrace (Right), (Left) on Lincoln, (Right) on Cleveland
What to do when almost everything is closed:
Transit Schedules for the holiday:
Check CTA Holiday Schedules before venturing out