Chicago Blog & Travel Guide
Travel Tips
Let's stray off the beaten path and discover some unique stores to check out that are generally off the traveler's itinerary, from bookstores to vintage shops, we got you covered…
Reckless Records.
Looking to score some new or used vinyl?  How about browse a huge DVD selection?  Definitely hit up the Chicago music enthusiast's staple: Reckless Records. You can browse their online catalogue, but it's way more fun to search their seemingly endless issues/ reissues and hard to find records, cds, books, & movies.  Check out their close Lakeview location: 3126 N. Broadway Ave. nestled on a street with a ton of cool cafes, restaurants and stores.
Being one of the largest cities in the Western Hemisphere, Chicago boasts a lot of different tours.  We are breaking them down and choosing the one's that will enhance your Windy City experience…
NIGHT TOURS.
Take in the big city lights on a memorable Night Architecture Tour.  A one hour tour encompasses a trip up the Chicago River providing close proximity to many famous skyscrapers and landmarks.  Also, the tour provides an informative narration beginning with The Great Chicago Fire of 1871 and moving forward to the great rebirth of architecture in Chicago.  Ticket prices range from $29-32 and the tours start at Gateway Park at Navy Pier.
There's quite a few excellent restaurants to grab a great Chicago dog, but it is also very easy to make yourself.  The ingredients are easy, and the assembly is a breeze…
1. The Poppy Seed Bun:  There's something about the subtle effect of the poppy seeds on a fresh hot dog bun.
Chicago is a photogenic city.  Here are some ideas for really capturing the aesthetics of a unique environment…
1. Think: person, place, thing: This old definition of the use of a noun is a handy guide to a great vacation photo: the best travel photos will often be about all three of these.  For example, let's say you want to take a photo of the Cloud Gate at Millennium Park , and it's a rainy day in Chicago. If you pull up your photo and snap the Tower in the gray light, you could get a decent photo.  But if you put your friends in the photo (your favorite people) with the Tower glimpsed over their shoulders (the place of interest), visible just under the rim of an umbrella (a very specific thing that evokes the conditions), you have a great shot.
-Stop by are front desk anytime, and take advantage of our cheap ticket prices:
*Art Institute of Chicago.
See the Art Institute of Chicago with an all-inclusive pass for only $23.  This gives you unlimited access to the museum, including the brand new Picasso and Chicago special exhibit, and the world renowned Modern Wing.  Plus, an added bonus: You don't have to wait in any ticket lines!  Grab a pass and head to 111 S. Michigan Ave.
Benefit from travel alternatives that ease your budget, and allow you to spend money on seeing new sites….
-TRAIN TRAVEL-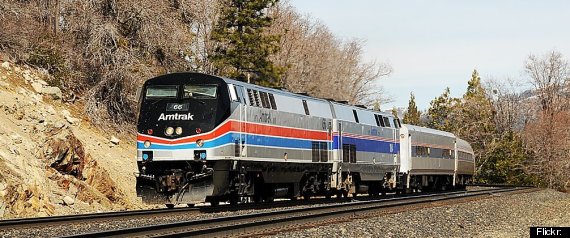 Train travel can be both affordable & exciting;  allowing you to travel relatively quick, but also adding a picturesque setting to your commute.  Amtrak coupons are avalaible from a variety of links, those from railservice.com prove legit and easy to apply to your ticket charge.  Trains travel to Chicago's Union Station in the dowtown area. 225 S. Canal St.
Need an original holiday gift idea?  Curious about local urban art?  Check some of these local artist run shops…
Sometimes messy is good.  Paperish Mess displays a medley of locally crafted items from colorful prints to flashy flasks, original Chicago memoribilia to hand crafted candles.  Located at 1955 W Chicago Ave in the heart of serene Ukranian Village this shop epitomizes local art with a dinstinctively creative flare.  Drop in and say hi to the owners Lisa & Sean and their adorable shop cat, Mishka.
Relocating to the Windy City? We have some tips for your itinerary…
1. Apartment searching.  Sure, Craigslist can be helpful, but how about searching a more apartment-orientated site? Both Domu & Apartment Finder allow you to search by neighborhood and provide an easy outlet for discovering your perfect living space.  Another great resource is Rent.com which has an apartment finder allowing you to pick the most important options.
Chicago Getaway Hostel has more excellent discounts on major Chicago attractions for you, available at our front desk anytime!
The SkyDeck
The Sky Deck @ Willis Tower=$14.00 (normally $17.50,  save 20%)
1.  In 1900 Chicago successfully completed a massive and highly innovative engineering project- reversing the flow of the Chicago River so that it emptied into the Mississippi River instead of Lake Michigan.  Also, the Chicago River is dyed green every year to celebrate St. Patrick's Day.