Whether it's a large venue or independent theater, Chicago has forged quite the reputation when it comes to laughs.  Starting with the iconic Second City, it's no wonder our city has sprung some of the best comedy clubs in the nation, here's a few of our favorites….
*Playground Theater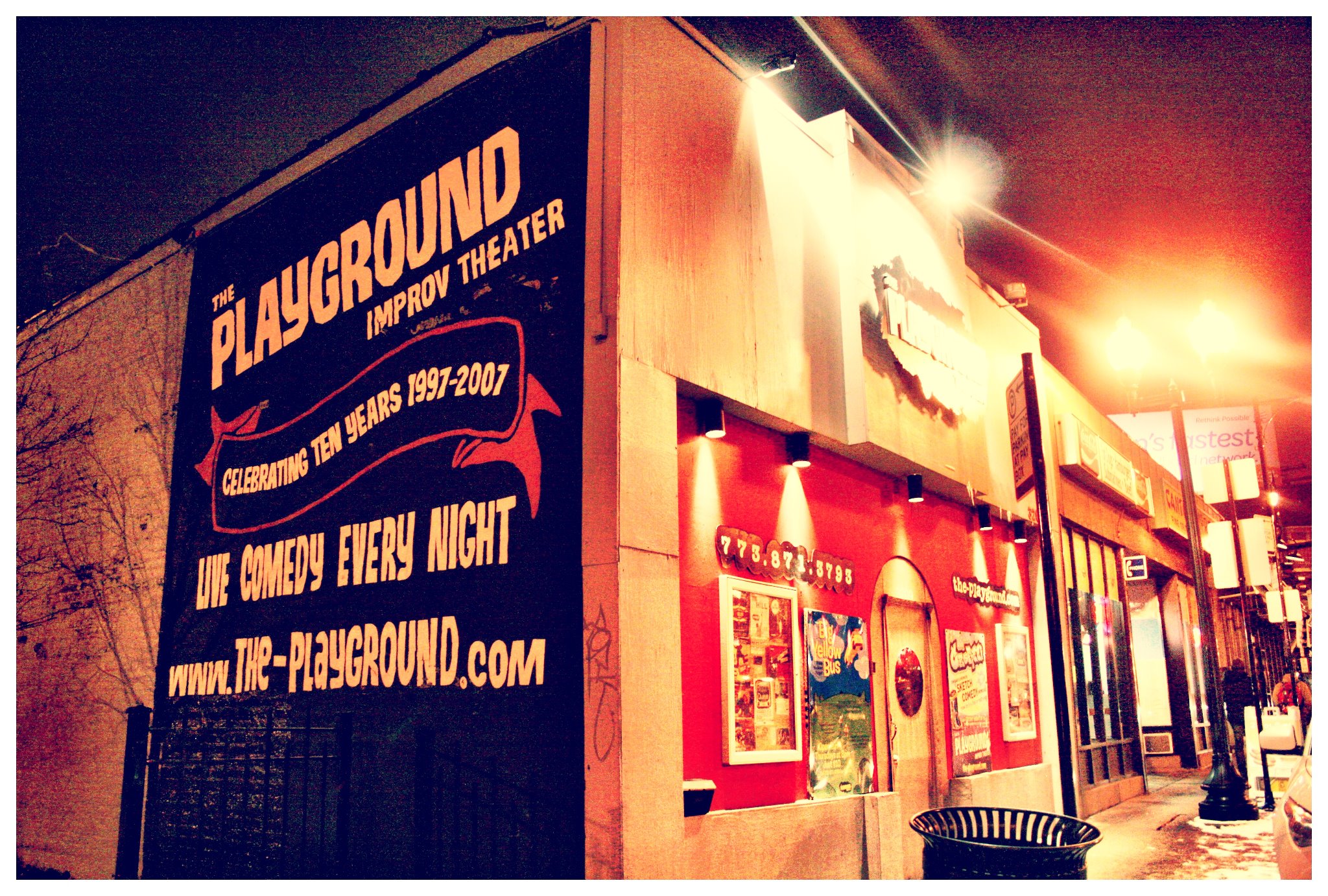 Consider Playground Theater a quintessential independent theater company doing an all-out excellent job at improvisational comedy.   Better yet, we go there on Friday nights for a BYOB comedy show, just meet us in the lobby at 6:45pm and we'll take you! An intimate and casual venue with a great look at a theater company, we highly recommend spending an evening at the Playground. 3209 N. Halsted.
*Second City
No Chicago comedy club list would be without the monolithic Second City.  Stars have been born and graduated from here, a lot of them comedians from Saturday Night Live.  We highly recommend the currently running A Clown Car Named Desire that truly displays its description as: "It's a night to remember and the perfect antidote to that mundane and troublesome state called reality." 1616 N Wells St.
*The Neo-Futurists
Off-the-wall, interactive, fun, are all accurate adjectives to describe The Neo-Futurists and their longest running Chicago show: Too Much Light Makes The Baby Go Blind.  The creativity of this theater group starts with paying the admission: you have to roll a die to determine how much you pay, the audience determines the order of the sketches, and your participation sometimes makes the show completely different.  Experience (and participate) in something extraordinary at 5153 N Ashland Ave.
*I.O. (Improv Olympic)
With shows running for $5 or even free, I.O Theater gives you superb quality entertainment for your dollar.  Improvised Shakespeare is always packed with hilarity, and there bar serves up plentiful well drinks for a mere $5.00.  Like other small theaters, seating is general admission, so get there early if you want a good seat.   Don't fret if you've never heard of the group performing; you're almost guaranteed a good time and for under $20, it's a great value either way at 3541 N Clark St.
*ComedySportz
ComedySportz! A well organized as a competitive improv, pitting two teams against each other with a variety of sketch "games" to choose from to decide who is the funniest.  They included the audience, but didn't force anyone to participate.  The "referee" was great and the comedians were professional.  Afterwards, there's an adult- show called the Hot Karl, where you can stay for $5.  929 W Belmont.