Downtown Chicago Exploration
The weather is getting more pleasant, and there's always fun to be had in the downtown area…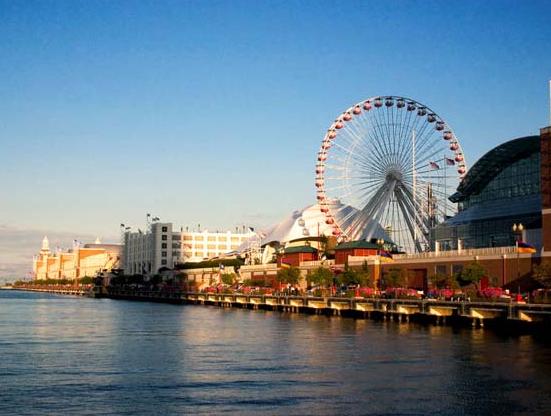 Navy Pier!  Number one on many travel to-do lists, this is Chicago's lakefront playground.  The sight alone is worth the trip down there, and at night it shines bright along the Chicago coast.   Navy Pier features restaurants (we recommend Harry Caray's Tavern),  a giant ferris wheel, an IMAX Theater, Segway tours & a ton of cool boat tours. 
There's always amazing art to explore at The Art Institute of Chicago.  Ongoing exhibits that are definitely worthwhile include: Real & Imaginary, Kings, Queens, & Courtiers, and American Modern.  Better yet, the museum admission is free every Thursday evening from 5-8pm.
We're pretty stoked about the upcoming special exhibit Whales: Giants of the Deep beginning May 20th at The Field Museum.  If you want to go earlier, you could always check out The Horse, a close look at the relationship of humans & horses. 
We're also getting geared for Downtown Sound: Free Music Mondays in Millenium Park cause there's nothing more fun than sprawling out on a blanket in the grass and listening to some great live music.  Not to mention Millenium Park is as picturesque a park as any.