Fun & Unique Places to Eat in Chicago
If you are traveling to Chicago any time soon, you will realize how truly diverse our city proves to be.  What better way to celebrate these different cultures than with an ethnic dinner?  Here are just a few suggestions for a hungry traveler in the market for something new…
 San Soo Gab San is a Korean BBQ that is a great place to experience with friends.  There is a table-top grill on the center of the table where you grill your own meat, there is something very rewarding about cooking the seasoned steak, chicken, and pork and then dishing it out to your friends.  Included with the order is about 3 dozen little garnish plates to try with your food.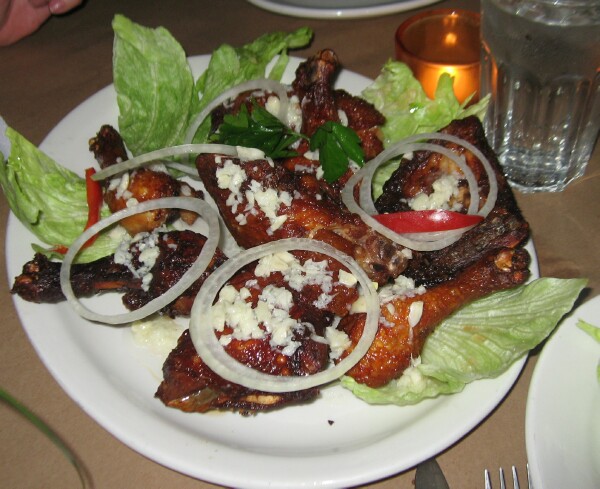 You have to check out Habana Libre on Chicago Ave.  It doesn't appear glamorous from the outside, but they deliver savory Cuban dishes that leave a lasting impression on your pallet.  You will definitely fall for their fried plantains and delicious empanadas.  If you're looking to try good Cuban cuisine that's affordable and offers BYOB, this place is a must.
If you haven't tried tapas than you are in for a real treat.  These Spanish dishes are appetizer-sized and great for sharing around the table.  Top that off with a cold pitcher of sangria (a sweet wine with fruit) and that compromises a great meal from Cafe Iberico.  This Spanish restaurant is an inexpensive yet awesome place located in the North Loop area, right off Chicago Ave on LaSalle.  We recommend a plate of patatas bravas (potatoes slathered in a trademark spicy sauce).
The Chicago Brauhaus is an extremely fun German restaurant.  They serve deutsch food, music, beverages, and ambiance 6 days a week (they are closed Tuesdays).  They have one of the most charming house bands that really compliment a hearty meal.  They have a terrific food and beer menu as well as a full service bar.  An added bonus is that they are located in the beautiful neighborhood of Lincoln Square.  They are located right by the Western stop on the Brown Line.