Honoring the festivities of March and the popular St. Patrick's Day holiday, we have compiled our list of Irish pubs in Chicago.  There is a-plenty of Ireland-inspired bars, lounges, and pubs so here are the best of the best….
The Atlantic Bar & Grill
The Atlantic is one of those cozy neighborhood spots where you can go for a good dinner or some drinks or both.  Staples like their fish & chips, corned beef & cabbage shepherd's pie, Irish breakfast, bangers & mash are all dishes that prove authentic and tasty.  Their Friday fish fry is $11 all-you-can-eat, couple that with the 12 beers on tap and you have the making of a mighty fine night.  Showing most soccer matches, hosting trivia nights, live Irish music, and improv, we can't help but recommend the Atlantic at 5062 N. Lincoln Ave.
Lady Gregory's
Food in pubs isn't exactly a fresh concept, but Lady Gregory's finds a four leaf clover in the culinary department.  They've hit the high note with their cold water lobster mac-n-cheese, Scottish grilled salmon as exceptional seafood dishes, but they also score big with nontraditional Irish pub faves like their Kalbi Hot Wings or the Wilde Buttermilk Pancakes off the brunch menu.  Oh, we almost didn't mention that they have nearly 100 different beers to choose from their full bar at 5260 N Clark St.
Schaller's Pump
A southside favorite, a concise reflection of both hard working southside Irish values, and passion for their beloved White Sox, Schaller's Pump is one of Bridgeport's best. Schaller's has prices that don't compare to a lot of trendier Irish-styled establishments.   Originally opened in 1881, they are known for their cheap drinks as well as delicious butt steak (not the most popular meal in Chicago).  Check out this southside relic at 3714 S Halsted.
The Cork
A small northside favorite, The Cork Lounge is a neighborhood bar nestled next to the Addison Brown Line train station.  The Cork offers small town ambiance in a rustic setting, they also have pool tables, darts, free shuffleboard and their $2.00 PBR on tap doesn't hurt (until the next morning).  The lounge may appear tiny from the front entrance, but it expands a long way back making it perfect for groups.  Check out excellent service in a great atmosphere at 1822 W Addison St.
Fado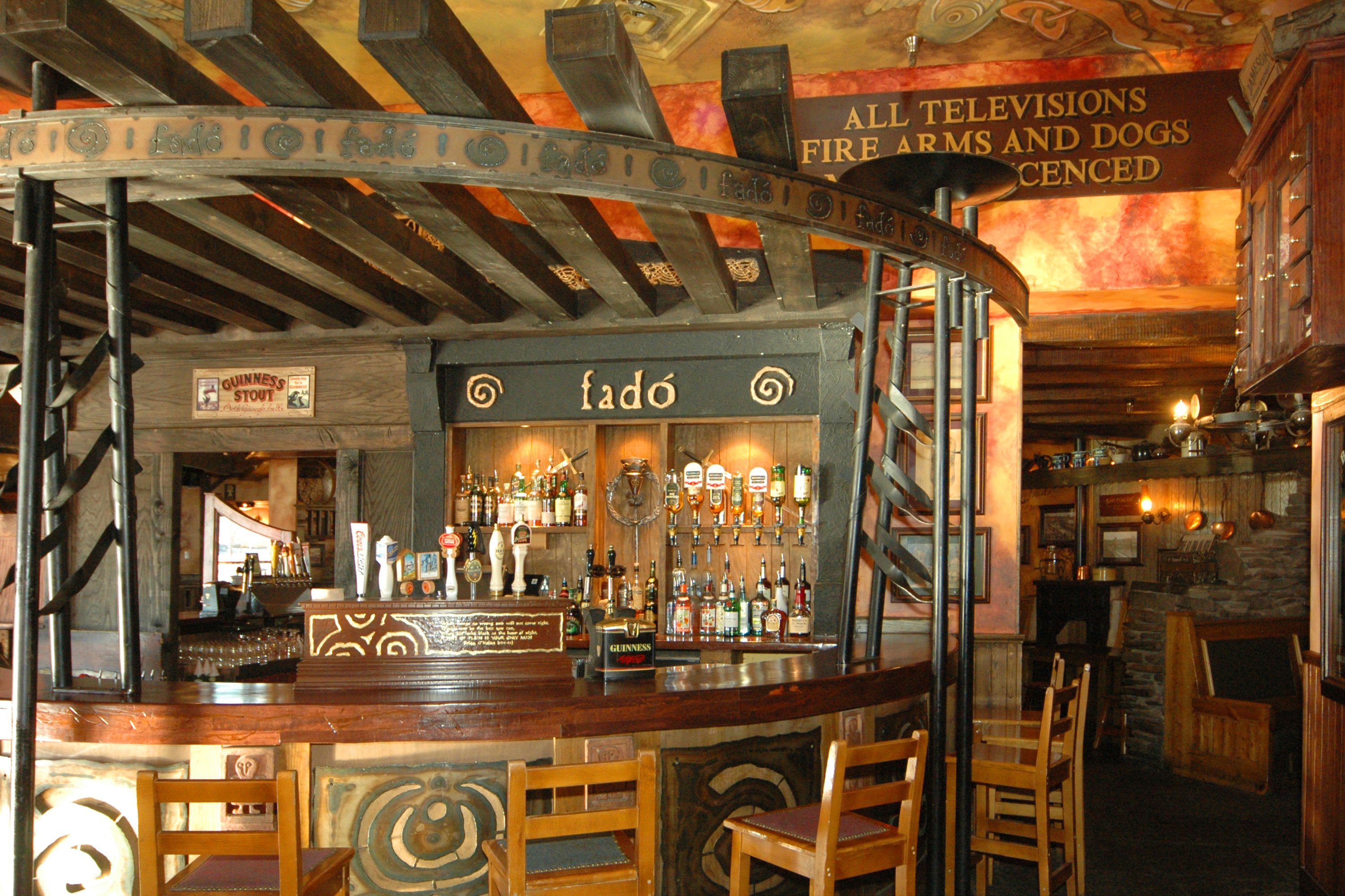 Fado stands as a classic downtown Chicago Irish pub. Competing with other hot spots in River North, the restaurant/bar separates itself by their flashy authentic Irish interior, and their complete list of Guinness drinks as well as Irish brews.  In addition, they are known for showing soccer matches (even ones exclusive to pay-per-view channels).  If you are in the downtown area, get your Irish fix at 100 W Grand.