Relocating to the Windy City? We have some tips for your itinerary…
1. Apartment searching.  Sure, Craigslist can be helpful, but how about searching a more apartment-orientated site? Both Domu & Apartment Finder allow you to search by neighborhood and provide an easy outlet for discovering your perfect living space.  Another great resource is Rent.com which has an apartment finder allowing you to pick the most important options.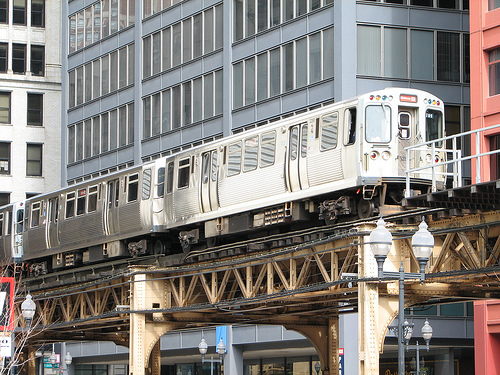 2. Public Transit (CTA).  Chicago's CTA system is easy & cost-efficient.  Invest in a daily, weekly, or monthly pass for a fixed rate that includes unlimited rides on buses & trains.  Or, you may want to purchase The Chicago Card Plus and have your rides deducted automatically from your checking account at a slightly cheaper rate.  Either way, CTA Bus Tracker is a very effective way to look up bus times & routes.  Public transit here is so easy you may opt to not drive at all.  Chicago is also ranked in the top 10 of best biking cities in the USA.
3. Choose a neighborhood.  Let's be frank, the northside is where its at: accessibility, liveliness, nightlife, renowned attractions are just some of the features of Chicago's northside neighborhoods.  Whether its the animated spirit of Wrigleyville or the serenity of Lincoln Square, there's a place here for you.
4. Chicago Food. Sure Chicago is famous for pizza & hot dogs, but the ethnic flare of this major city's cuisine must be recognized.  Do not forget to try the amazing eateries represented by all walks of Chicago's melting pot culture.  In addition, there are a slew of grocery options in almost all areas, but for cost-efficiency & fresh produce, discover some of our city's smaller supermarkets.
5. Chicago Weather.  You've probably heard some exaggerated tales of unbearable seasons in Chicago.  Truth be told, it isn't that bad, sure our summers get hot, and our winters get cold & snowy, but there's a tremendous beauty to be seen in both.  Besides, we have over 20 beaches to take advantage of in summer.  Just invest in a warm coat for that cold January/February and you'll be just fine.