Pedway Tours Through Chicago Getaway Hostel!
We have a tremendous deal for you.  Chicago Pedway Tours are only $5.00 for our guests (regularly $15.00).  We sat down with multi-talented improviser and tour guide extraodinaire, Margaret Hicks.   She hosts a tour through heated walkways, passages, and tunnels as you will discover some awesome Chicago spots.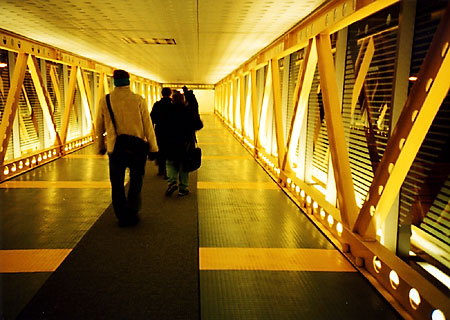 *The Pedway Tour runs until May 27th 2011,
*Mondays and Thursdays at 10:30am. 
* Tours start at 40 W. Lake by the row of Chase ATMs (just take the red line south to Lake).
*Grab a brochure from us to take advantage of this great discount!
Check out this 90 minute walk-through with tales, trivia, and architecture, as well as more great tours to come!