Sushi Restaurants in Chicago
Looking for some sushi restaurants in Chicago?  We have some tips to catch the best fresh rolls, sashimi, maki, and tempura in the Midwest for your buck.  Throw away your fork and get out your chopsticks cause these places  serve up some of the best Japanese favorites.
1. Macku Sushi- Lincoln Park
Fresh is the emphasis and an understatement at this cozy sushi restaurant that's about a 15 minute stroll form our hostel.  Macku Sushi makes some of the best nigiri sushi around (think fish on top of rice often binded by a seaweed wrap).  Their quality rings true across the board: the sweet potato soup blends sweet potato and lobster in a perfectly rich combination, and the spicy scallop handroll is hard to top.  This is a more high end eatery, you may benefit by checking groupon as they often have deals through that site.  Either way, you're in for a tremendously tasty experience at 2239 N Clybourn Ave.
2. Coast Sushi- Bucktown
For sushi and Japanese that makes a lasting impression on your taste buds- Coast is the place to dine.  Order their spicy salmon rolls for a plump & juicy salmon experience and try their housemade miso soup that's flavorful, spicy and almost creamy. Some other must tries are the Coast Crab, a signature maki roll with king crab, scallion and masago  in spicy mayo with tempura crumb and red tobiko.  BYOB at 2045 N Damen.
3.  Seadog Sushi Bar- Wicker Park
BYOB on Division and Greenview, steps from the blue line, Seadog is an essential stop for sushi-fans. The signature maki, which consists of house created sushi plates- are simply amazing, check out the Triple S, a perfect blend of sweet potato and salmon.  Also, the Sea Monster proves a personal favorite: soft shell crab, ebi tempura, cream cheese, avocado, tempura crumbs, eel sauce, wasabi mayo, bonito, toasted scallion. Bring a bottle of wine, order some fresh scallops as an appetizer and your set at 1500 W Division St.
4. Tank Sushi- Lincoln Square
Heralded as one of the best neighborhood sushi restaurants in Chicago, Tank Sushi's menu features a wide arrange of maki options that are anything but standard. You'll likely find a combination you haven't had before here at Tank (get the Robosuta- lobster & fried banana wrapped inside-out with crispy rice, topped with diakon sprouts & spicy honey mayo). The prices are reasonable, and food is always fresh. While they do offer half price sushi on some afternoons, the options are limited to certain kinds of maki…so head to 4514 N Lincoln Ave.
5. Tokyo Marina- Andersonville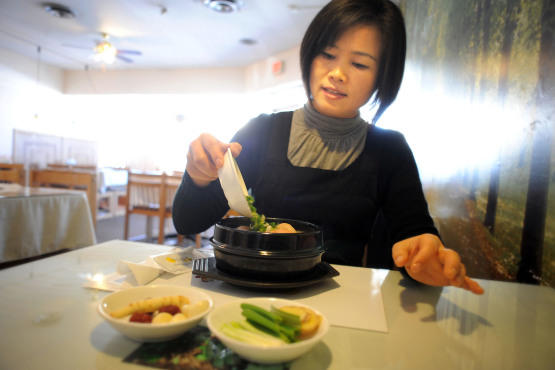 "Immediately dispensing with the romance and mystique of upscale sushi restaurants, Tokyo Marina serves down-home sushi in a simple environment. Not minimalist or deco; just normal."  Check out Tokyo Marina for great japanese food without the stuffiness you find at some sushi or Japanese places, start with their homemade miso soup and then order their Special Maki:  shrimp tempura, tuna, salmon, yellowtail, white fish, cucumber, avocado, spicy mayo, smelt roes- 10 pieces of deliciousness.  Swing by 5058 N Clark St.