We would like to take this moment to thank all of our past, present, and future guests for their wonderful support as we were recently ranked #4 WORLDWIDE as Best Extra Large Hostel by Hostelworld.com.
*We have also been nominated for an award of excellency at hostelbookers.com which will be out soon, so if you haven't experienced our superior accommodations and brilliant staff, come see what you're missing…
.
Don't forget to find us on:
We have a tremendous deal for you.  Chicago Pedway Tours are only $5.00 for our guests (regularly $15.00).  We sat down with multi-talented improviser and tour guide extraodinaire, Margaret Hicks.   She hosts a tour through heated walkways, passages, and tunnels as you will discover some awesome Chicago spots.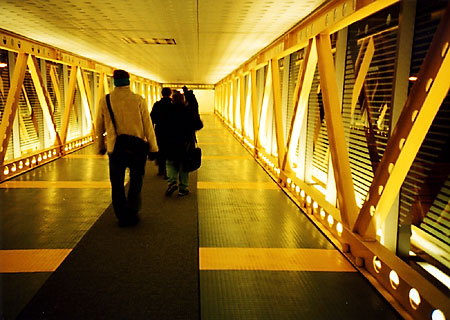 Here at the hostel we're psyched about the TNK Festival coming to Chicago January 12-16th at Lincoln Hall, Metro, and Schubas.  A 5 day pass is $100 and includes an opening night reception, free cocktails, trolley travel between the venues, and a chance to meet some Chicago rock critics.  Otherwise, the shows are $15 a piece.
Coming to our beloved city in the winter season? Don't mind some cold temps, there is a beautiful side of Chicago to explore this season: