On the subject of discovering some very cool neighborhoods, one must explore the distinct shops, restaurants, and parks of beautiful Lincoln Square.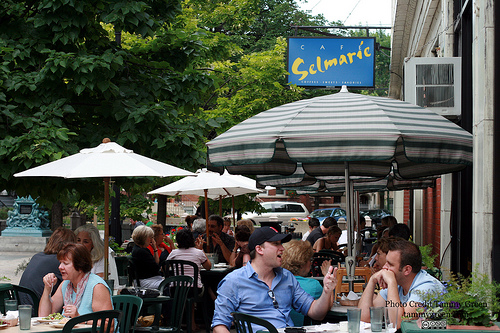 Cafe Sel Marie is located in the central hub of Lincoln Square and has a patio next to a public square on Lincoln Ave, a strip of unique, ethnic, and some family-owned shops to explore.  Not to mention, the cafe's menu boasts pastries & beverages to write home about.
Mat Meadows (General Manager):
* Mat picks Wilde.  This is an Irish bar/restaurant located in Chicago's must-visit Lakeview neighborhood.  He recommends their signature Mac-n-Cheese( don't forget the meatloaf too!), a very popular dish on their menu.  This place has a cool literary theme that even boasts a library and a fireplace you can dine next to, check this place out north on Broadway Ave.