Take advantage of all our special offers…
Art Institute of Chicago tickets are available at our front desk for the low price of $21.00 (regular price: $23).  This is an all-inclusive pass covering the entire art museum, the Modern Wing, and any special exhibits.  Check out the all new exclusive displays: Impressionism, Fashion, & Modernity and Kara Walker: Rise Up Ye Mighty Race! (best known for her cut-paper silhouettes that critically address race, gender, sexuality, and power).  111 S. Michigan Ave.
It's winter.  What better way to explore Chicago than the wonderful indoor attractions offered through a splendid discount with Chicago' CityPASS. We have it right here at our front desk for $76.00 ( save 50%), and as a CityPASS holder, you have unlimited access & bonus incentives to the following:
The weather is getting more pleasant, and there's always fun to be had in the downtown area…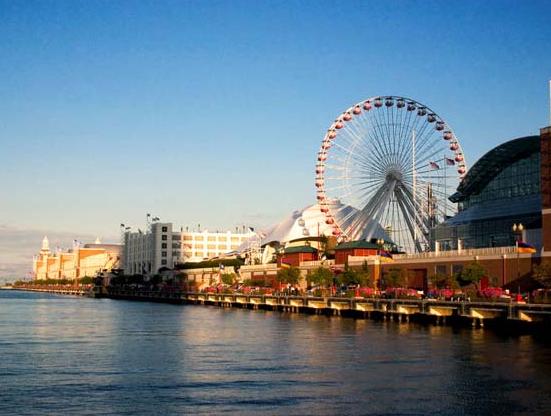 Navy Pier!  Number one on many travel to-do lists, this is Chicago's lakefront playground.  The sight alone is worth the trip down there, and at night it shines bright along the Chicago coast.   Navy Pier features restaurants (we recommend Harry Caray's Tavern),  a giant ferris wheel, an IMAX Theater, Segway tours & a ton of cool boat tours. 
So many museums, so many exhibits, and a whole lot of free days!
Dinosaurs, Ancient Egypt, Lions of Tsavo…sound interesting?  Visit The Field Museum for a trip that's always fun & informative.  Located in the Museum Campus, this place combines history and biology and is well-worth it for any museum enthusiast.  Upcoming free days: Jan: 31st, Feb: 2nd, 3rd, 8th, 9th, 14th, 15th, 17th.