Mondays. Millenium Park.  Downtown Sound.  Great lineups.  All summer long.
Bring a blanket & a bottle of wine & maybe some snacks too.  The weather is beautiful, and you should really take advantage of this big FREE weekly event.  This popular concert series is now in its third summer, and every season, the lineups seem to be getting better and bigger…featuring an eclectic mix of indie music, pop, and rock veterans.  All concerts begin at 6:30pm.  Peep the 2011 lineup!
The weather is getting more pleasant, and there's always fun to be had in the downtown area…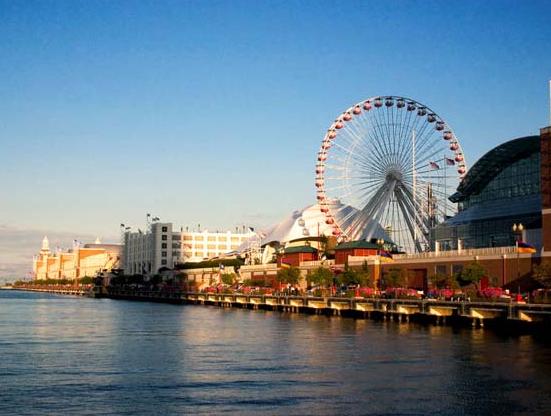 Navy Pier!  Number one on many travel to-do lists, this is Chicago's lakefront playground.  The sight alone is worth the trip down there, and at night it shines bright along the Chicago coast.   Navy Pier features restaurants (we recommend Harry Caray's Tavern),  a giant ferris wheel, an IMAX Theater, Segway tours & a ton of cool boat tours.