Have a sweet tooth in Chicago?  Check out any of these spots for the best doughnuts, cakes, pies, ice cream!
**Construct your dessert crawl from delicious ice cream in Lakeview to the best Italian ice in Little Italy.**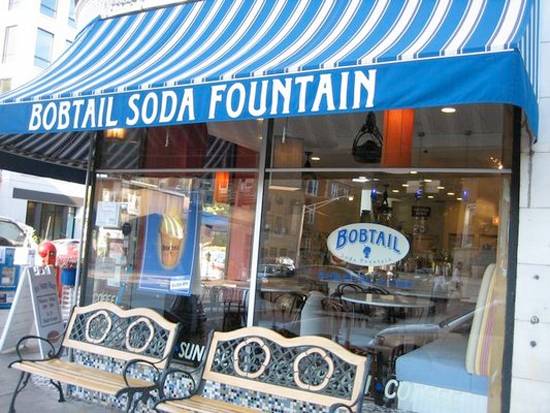 Excellent &  premium ice cream in a charming little shop in East Lakeview, Bobtail Ice Cream is a must-stop on the trail for best desserts.  Stop in for their seasonal special: Summer Peach.  Or, try their Cream Espress, a blend of vanilla ice cream and a double shot of espresso.  Swing by for a treat at 2951 N Broadway Ave.  **Also look out for Bobtail Ice cream vendors in Millennium Park & Grant Park!
Subdue your sweet tooth with some savory baked items, delicious comfort foods, & decadent travel treats….
Bleeding Heart Bakery: 1955 W Belmont Ave. Boasted as local, sustainable, & punk rock, this pastry palace excels in fantastic organic baked goods that will leave a memorable mark on your pallet. "The cake balls & whoopie pies are to die for…"
Welcome to our neighborhood.  It is one of the best neighborhoods to indulge in delicious Chicago cuisine.  Here are a few of our personal recommendations….
DEL SEOUL.
This new place was recently discovered by our general manager, Mat. Now we all love Del Seoul's Korean/Mexican flare, they offer mouth watering tacos and sandwiches, along with Korean staples like kimchi and miso soup.  Modeled after a Korean Street BBQ, you can't go wrong with their excellent menu options (located on Clark St. between Deming & Wrightwood).