Unique Dining in Chicago.
Check out one of these unparalleled places to eat for a memorable sit-down dining experience in a delightfully unique setting…
Let's get ethnic.  It's no wonder Hema's Kitchen is so high-ranked when it comes to authentic Indian cuisine.  Whether its savory sheek kabobs (minced lamb marinated on skewers) or delicious shrimp lajawab (marinated shrimp cooked in the Tandoor & served on a sizzler) you won't regret going to this tasty place.  2411 N Clark St.
Let's have African Tonight!  Ethiopian food is just so fun to eat, the delicious injera (the bread you use to pick up your meat and/or veggies with) serves as an edible platter for your entrees, but beware, Ethiopian food is known for its spice!  We recommend the highly-rated Ethiopian Diamond located at 6120 N. Broadway.
Try
Smoke Daddy
. 
Why? Well, they serve up some of the best Southern Style BBQ (you must try the burnt ends brisket!).  Nestled in Chicago's hippest hood: Wicker Park, you can't go wrong with the location  either…nor their more than decent beer list. 1804 W Division St.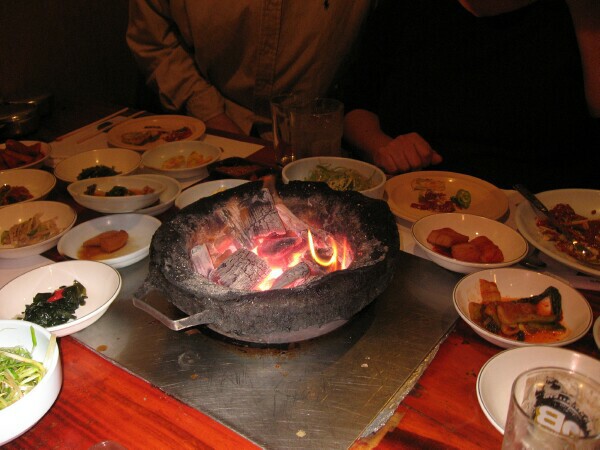 Cook your own Korean BBQ on the grill at your table.  This is such an enjoyable trademark to share with friends as you experience a distinctive & fresh dining endeavor at
San Soo Gab Son. 
In addition, your dinner comes with a ton of little garnish plates to add flavor to the meat you cook.   We recommend you try a bottle of Korean OB Beer with your meal.  5247 N Western Ave.