Winter Events at Chicago Getaway Hostel
 As we gear up for our winter season in Chicago, we are still keeping busy with events for you, everyday.
MONDAY.
Mondays are night is Blues Bar Night at historic Kingston Mines.  Guests meet in the lobby at 8:45pm, and we go together as a group to the famous venue.  Included is FREE admission.  A full bar and a great food menu and two stages that alternate some of the best live blues in Chicago.  This is an ALL AGES event, and is always loads of fun!
TUESDAY.
On Tuesdays we go to local bar: Galway Arms where for $20 we get an excellent drink package.  The package includes all draft beers including some great local options, and they also have a tasty hard cider on tap.  Meet us in the lobby at 8:45pm Tuesday night and we'll get ready for some hijinks.  Must be at least 21 years of age with a valid ID or passport.
WEDNESDAY.
Bowling and Brewery Wednesday?  We'll take you to our local bowling alley and a newly opened Atlas Brewery.  The deal of the night is $10 for a flight of delicious beer and 3 hours of bowling, now that's a strike! Meet us in our lobby at 8:30pm.
THURSDAY.
Thursday nights are pub crawl nights.   We'll show you the best bars, pubs, and lounges our neighborhood offers.  We may even stumble upon some live music.  Bring a valid ID or passport and meet in our lobby at 8:45pm.
FRIDAY.
Join us on Fridays for our Zoolights! tour at Lincoln Park Zoo.  Meet up in the lobby at 6:45pm for this tons of fun all ages event.  The zoo is open late and is lit up with magnificent colors, don't miss this winter exclusive.
SATURDAY.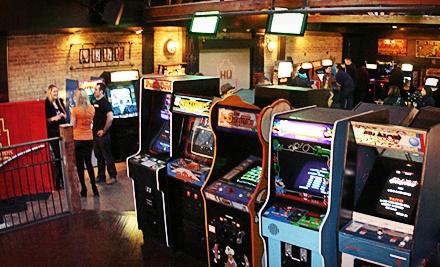 We declare Saturdays are FREE ARCADE night!  We will venture out to Headquarters Beercade for games and drinks.  Meet us in the lobby at 8:45pm with a valid passport or ID for Pac-Man, pinball, old school and new school arcade fun!
SUNDAY.
Sundays are FREE DINNER nights for all our guests.  We serve up the food, just bring your appetite and your favorite beverage.  Dinner is held in our cafeteria every Sunday at 6pm.